Space Solar Power Symposium 2022
National Space Society's
40th annual International Space Development Conference® ISDC® 2022
Living In Space
Hyatt Regency Crystal City, Arlington, Virginia, U.S.A.
May 26-29, 2022 Arlington, Virginia U.S.A.
Sponsored by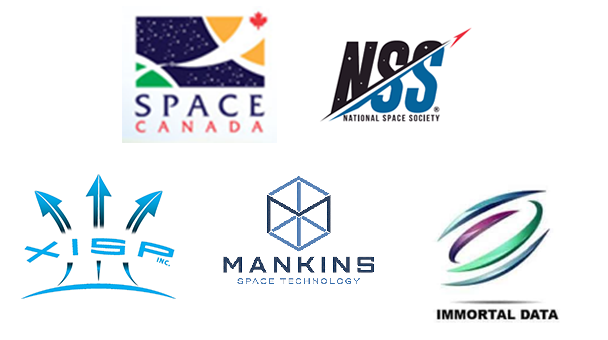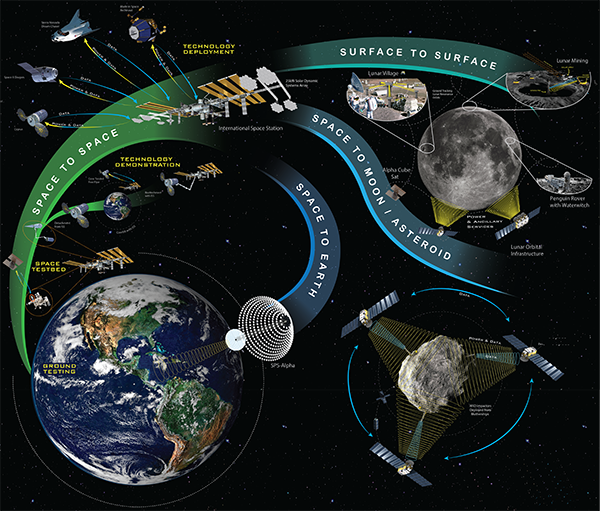 PLEASE NOTE:
HYPERLINKS WILL BE ADDED AS SOON AS POSSIBLE FOR ALL PRESENTATIONS.
LINKS TO THE VIDEOS WHERE AVAILABLE WILL BE POSTED AS SOON AS THE PARTICULARS OF THE SAME CAN BE ADDRESSED.
A CURATED PROCEEDINGS VOLUME PROJECT IS CURRENTLY UNDER REVIEW
Gary P. Barnhard, Symposium Co-Chair
President and CEO Xtraordinary Innovative Space Partnerships, Inc.
National Space Society Board of Directors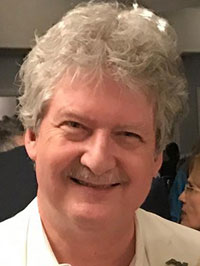 Gary P. Barnhard – a self-described synergistic technological philanthropist, entrepreneur, and serial venture capitalist now serving as the President & CEO of Xtraordinary Innovative Space Partnerships, Inc. (XISP-Inc) a virtual enterprise focused on Cislunar technology development work. He also founded, owns, and operates Barnhard Associates, LLC, (BALLC) a co-located systems engineering consulting firm and Internet Service Provider (Xisp.net) based in Cabin John, Maryland. He is a robotic space systems engineer whose professional work includes a wide range of robotic, space, computer, and utility systems engineering projects.
He received a Bachelor of Science in Engineering from the University of Maryland College Park in 1982 combining Aerospace Engineering, and Materials Science, with graduate work in science policy, solar physics, and artificial intelligence/knowledge-based systems. He served as a Space Systems Engineer and Information Systems Architect for EER Systems, and as a Senior Space Systems Engineer on the Grumman Space Station Systems Engineering and Integration Contract (SSEIC) responsible for advanced automation and robotic systems support. He was the Executive Secretary of the Space Station Freedom Program Robotics Working Group and received a NASA Group Achievement Award for the Robotic Systems Integration Standards Interface Design Review Team, as well as an Outstanding Support Award from the Canadian Space Agency Space Station Freedom Program Liaison Office. He is an Associate Fellow of the AIAA and serves the National Space Society, as a life member, an At-Large Member of the Board of Directors, and the Director of Strategic Relationships, Previous NSS capacities have included CEC/CEO, Executive Director, NSS United Nations NGO Delegation Administrator and Technical Lead. He received the NSS Pioneering Space Award in 2004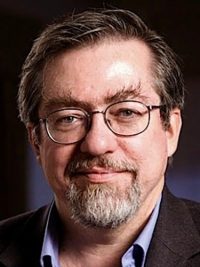 John C. Mankins, Symposium Co-Chair
President Mankins Space Technology
National Space Society Board of Directors
John C. Mankins, President of Mankins Space Technology is an internationally recognized leader in space systems and technology innovation and a highly effective manager of large-scale technology R&D programs.
Mr. Mankins' 25-year career at NASA and CalTech's Jet Propulsion Laboratory (JPL) ranged from flight projects and space mission operations to systems-level innovation and advanced technology research & development management. He is also well known as an innovator in R&D management. For example, building on the original NASA 'technology readiness level' (TRL) scale for technology assessment (defined first with 6 or 7 levels in the 1970s), he extended the scale to flight systems and operations in the late 1980s (TRLs 8 and 9), published the first detailed definitions of the TRLs in 1995, and promoted the use of the scale by the US Department of Defense in the late 1990s.
Before leaving NASA, Mr. Mankins was the manager of Exploration Systems Research and Technology within the Exploration Systems Mission Directorate with responsibility for an $800M annual budget, involving more than 100 individual projects and over 3,000 personnel. For 10 years, he was the manager of Advanced Concepts Studies at NASA, and the lead for critical studies of space solar power, highly reusable space transportation, affordable human exploration approaches, and other topics. He was the creator or co-creator of numerous novel concepts, including the 'MagLifter' electromagnetic launch assist system, the Internet-based NASA 'Virtual Research Center' the 'Solar Clipper' interplanetary transport vehicle, the 'SunTower' space solar power system, the 'Hybrid Propellant Module' for in-space refueling, the 'HabBot' mobile planetary outpost architecture, the Advanced Technology Life cycle Analysis System (ATLAS), and others. In recognition of his accomplishments, he has received numerous awards and honors, including the prestigious NASA Exceptional Technology Achievement Medal (of which he was the first recipient).
This year's Space Solar Power Symposium, the International Space Solar Power Student Project Competition, and the ISDC space solar power track's primary sponsor is SPACECanada. Additional sponsors include Xtraordinary Innovative Space Partnerships (XISP-Inc), Mankins Space Technology, Immortal Data, and the Space Development Foundation.
The ability to provide power and ancillary services when and where needed is essential to virtually all aspects of human endeavor. It is enabling for any form of space development/settlement. Space solar power technology promises to be one of the few energy generation options that can provide dispatchable power that can scale dramatically. While Space Solar Power is not a panacea, it can be an integral part of the mix of environmentally benign solutions needed to meet worldwide electrical energy demand both on the planet and off. Using space solar power and allied technologies to foster an expanding space economy and sphere of human influence, the "Cislunar Marketplace" – a cooperative, collaborative, and competitive ecosystem of entities engaged in space development is a path to achieving the "promise of the future." The combination of contributors, including national programs, commercial investments, university research programs, non-profit organization projects, inspired billionaires, and individuals who bring unique talents/resources, bias the opportunities towards success.
This year's Space Solar Power Symposium will be a multidisciplinary dynamic forum focusing on understanding the current endeavors and engaging the technical audience in a collaborative discussion of approaches to achieving modular end-to-end Space Solar Power Systems for different venues. The Symposium will draw out opportunities for coordination, cooperation, collaboration, and competition as we advance. The Space Solar Power Symposium begins Thursday at 8:30 am, May 26th, 2022 (the day before ISDC 2022 formal opening).
The symposium agenda includes:
More than a full day of Space Solar Power Contributor Presentations,
The International Academy of Astronautics (IAA) Space Solar Power Committee is kicking off an ongoing collaborative architectural charrette/whiteboard session on the different modular approaches for end-to-end systems and reverse engineering paths to fielding the same,
A Space Solar Power National Strategy, in conjunction with the Space Policy track,

Moderator: John Mankins, Founder & President, Mankins Space Technology
Peter Garretson, Independent Strategy Consultant
Karen Jones, Senior Project Leader, Center for Space Policy & Strategy, The Aerospace Corp.
Aaron Oesterle, DC Representative, Space Frontier Foundation

2022 International Space Solar Power Student Competition presentations of new research in the field from six teams drawn from around the world,
NSS Governors' Dinner Friday Evening Keynote Speaker, Jeff Greason, Chief Technologist & Co-Founder, Electric Sky; and
NSS SPACECanada Saturday Evening Dinner Keynote Speaker: The Coming Revolution in Space Solar Power, John C. Mankins, President Mankins Space Technology.
The annual ISDC conference is part of NSS's ongoing local, regional, national, and international efforts to foster humanity's progress onward and upward as a spacefaring civilization. The conference programming – including summits, symposia, workshops, and networking opportunities – emphasizes the people, tools, and skills needed to expand civilization into space. For the latest conference updates, additional hotel information, and other event details, please visit the conference website at http://isdc2022.nss.org.